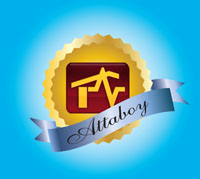 Home-Tech technicians are trained to do a variety of HVAC repair work and appliance repairs as you can see from the testimonials below about Steve. We encourage you to share your review of Home-Tech's service on Google. We appreciate the feedback.
Great Job in the HVAC Repairs
Dear Home-Tech Supervisor –
Just wanted you to know that Steve did a great job in the repairs and was very courteous, pleasant and helpful. He deserves kudos .
K. Mahadevan, Sarasota, FL
He Was Just In the Area 
Just wanted to let you know that Steve serviced our A/C unit this afternoon, and was very professional and thorough. We were very lucky that when we called in for an emergency service repair, he was just in the area, and was able to be at our home in less than 15 minutes. It turned out that there was a blockage in our pipes, causing the water pan to overflow and flood the hallway. Steve has been to our home previously, and has always provided excellent service, educated us a little about the care of our appliances and alerted us to the warning signs of mechanical problems. We always feel comfortable that Steve has quickly and correctly diagnosed any problems we have had with the equipment under contract for service with Home Tech.
L. Pearl
Prompt & Polite
I had Steve, the technician, # 678, for my service call today on my A/C. He was very prompt & polite. He found the problem in a hurry & fixed it. With the weather like it is having no A/C is very hard. He is a great asset to your business. Thank you.
J. Ventura
On Time and Knowledgeable
This is just to let you know how pleased I was with my visit from Steve this morning regarding my leaking hot water tank. Bravo to Steve – on time, knowledgeable, professional and courteous. Great service.
Thanks,
Grateful to Have Home-Tech
Hi!  I wanted to take a few minutes to thank you for the excellent service provided by Steve today (Sat, 8/9).   Steve (technician #678) called to confirm the appointment, verified if that was a convenient time for the A/C check and then called before he came out today.
We are very grateful to have Home-Tech with employees like Steve to provide a Saturday call (A/C check) for us.   Steve is knowledgeable, friendly and efficient.
It was a pleasure to have Steve help us out so our A/C continues to run smoothly.
Thank you again,
Q. Sellers, Home-Tech Customers since 2007