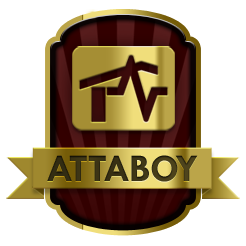 Share an AttaBoy
Your feedback is very important to us and the community.
Review Us On Facebook, Google, BBB, or Submit an AttaBoy!




Thank you for taking a moment to review us on
Facebook
! Or if you already use G-mail it's easy to review us on Google, just click the
Google
link to write your review! Home-Tech has an A+ rating with the
Better Business Bureau
. You can share a review there as well. To share an AttaBoy that will be sent to our Service Director, complete the form below. If you'd like to leave an AttaBoy message over the phone, you can call
941-355-5363 ext 200
.
"Milton came to our house today for a dryer repair – he was on time, efficient and really courteous.  I usually don't look forward to appliance repairs, but this visit was a pleasure. Peggy does a really great job with scheduling as well."
B. Pannee