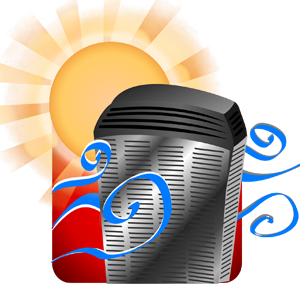 Since 1981 Home-Tech has been installing and repairing the best ac systems in SW Florida.  Because of our vast experience over the years with many brands of systems we feel our recommendations can be trusted by Florida homeowners. We interviewed Joe Peed, and asked him to give us Home-Tech's top recommendations for Sarasota and Manatee residents and the why's behind them.
What's The Difference Between Up North and Here?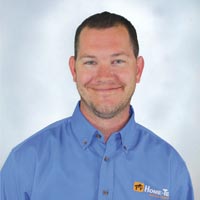 Joe, thank you for agreeing to this interview. Since many of our customers are from up North originally or seasonal visitors we thought we'd start by asking what would be the main thing to consider in choosing an AC system in SW Florida compared to what they might consider for a northern home?
Compared to a Northern home it would be the cooling costs. In Florida the cooling hours (run time) are much greater than up North and also the system's ability to remove humidity. The consumer should look at the efficiency rating (SEER) of the system and see if there is a good payback for the cost of the system. For example, if the more efficient system costs $6000 versus a less efficient system that costs $4500 but the better one saves $300 per year based on cooling hours, is it worth it? Since the average system lasts about 12 years the answer would be YES (12 x $300= $3600 savings) versus $1500 higher initial purchase cost.
That makes sense. When a customer has an appointment with a Home-Tech representative do they help them with all of these calculations?
Our four Tech Reps have been in the AC business for over a combined 80 years. They have seen every type of install and they ALL come from a service background not a sales background. Some of them were installers themselves for many years. They understand the products, the applications, permitting processes, and how it should be installed. From start to finish they are involved every step of the way. So yes, they will help you calculate everything and make the best decision for your home. And none of them are high pressure sales guys. They take on more of an adviser role to help you understand what is really important and necessary when purchasing a new home comfort system. This industry has very high turnover because of the complexities and hard work necessary to be good at your job. Our guys have been with us for over 25 years in some cases.
What is the most reliable brand that Home-Tech is recommending now and why?
Carrier and Trane Premium- The Best AC Systems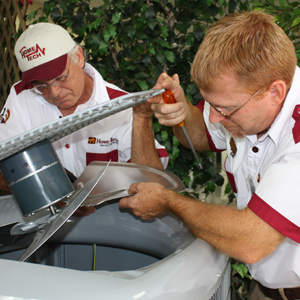 Right now Home Tech recommends both the Carrier and Trane premium lines of systems. This is because of their track record of reliability after the install and also the ease of serviceability if needed (parts availability and manufacturer support). We have had long relationships with both these companies for over 30 years so we know they are going to stand behind their products. And they have always been very consistent. Both companies design systems that are specific for the Florida climate and will perform at a high level of humid/salty conditions in coastal areas.
What brand would you recommend to a homeowner on a budget and why?
For the Budget-Minded Homeowner
If you are a homeowner with a tight budget I would recommend Rheem or Bryant as the best ac systems. These companies design and build quality systems with efficient performance but at a lower price. These are not as advanced as the superior Carrier or Trane systems but have many of the same components.
What is an easy way for us to understand the brands that we offer in our AC Catalog?
Carrier and Trane (premium high-end systems) are for the customers that want the best out in the marketplace and the most comfort control. To compare it to car manufacturers, Carrier and Trane are like the BMW and Mercedes of AC. Bryant is like Buick,  a scaled down Carrier (Bryant is owned by Carrier) for consumers wanting similar features but no as much expense.  Rheem is like Hyundai. We offer them tighter fitting spaces and less cost (picture beach condos or closet air handler locations).
What is your favorite new AC techie high-end "gadgety" thing for customers who like the latest and greatest in new technologies?
What's New and Cool?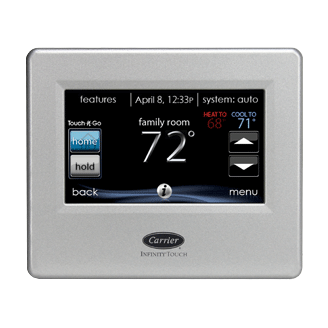 Those customers will love Wi-Fi thermostats and systems that allow remote access so you can control or check on performance from anywhere in the world with a tablet, smart phone, or other internet device. The industry is changing very quickly and coming out with easier ways to use your air conditioners.  Variable speed inverter technology is making systems extremely efficient and thermostats that have Wi-Fi connectivity can also recognize automatically your living habits and automatically adjust temperature and humidity levels based on experience.
What would you say about Home-Tech's installers?
Our installers go through a vigorous application process and extensive training. Many of them are "home grown" from our apprentice programs that we run internally. They all have extensive background checks, ongoing training, 18 hours per year minimum, Nate certified, EPA certified, have a service background. They are not paid based on "piece work". Their quality is measured after the installation by their supervisors on site, fellow owners of the company. They are uniformed and every install crew has a crew leader that is responsible for the job and the cleanliness of the job site. Home-Tech plans for jobs to be  done in a timely fashion to reduce discomfort for the homeowner.
Well thanks for your time, Joe and all of the great information. 
I highly recommend that if you live in SW Florida in Sarasota or Manatee counties and have any questions about air conditioning you should give us a call.  You can reach us at (800) 800-8356 ext 301. Or visit our Member Appliance Center at 5205 Lena Road and check out the working ac systems that we have on display. He will be happy to answer any questions that you may have.