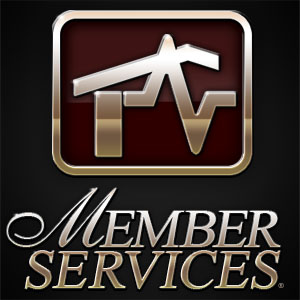 In a typical day how often are you online? Are there businesses or services you use? I don't know if I'm like most residents of Sarasota and Bradenton, but I do most of my business online. I order lunch delivery for our office staff online. I recently booked a flight on the internet and then flew into a small airport that had no taxis. For four days I used the Uber app to get around. I order all my puppy supplies online from Chewy with just a few clicks. And I recently booked a puppy training class on a local company website. I always use an online app to look up movies I want to see (to read the reviews before I go) and buy the tickets online. I also pay all my bills online and check my bank balance online. There is a theme here, right?
Home-Tech's New Member Services Website
Home-Tech built a new website to help our Service Agreement Members get things done conviently. It's just easier to do things on your phone, isn't it? Maybe you are like me, up at 3:00 am and trying to get things done online when I can't fall back to sleep? We have brought more value to our Service Agreement Membership by creating our new Member Services website. It's only for Members! Our goal has always been to provide great service and peace of mind to our Members here in Sarasota and Manatee Counties. This tool is just one more way Home-Tech is always here to help.
Do This First – Create Your Account
Start off by following this link to create your account. You will enter your Service Agreement number and the email address that is on file at Home-Tech to create your account. If you have any problems at this point, just call Home-Tech Customer Service and we can provide you with the information you will need. Dial (800) 800-8356. Press 1 when prompted.
You Can Renew Online from Anywhere!
We know once you enjoy your Service Agreement, you will want to renew your Membership once it comes time. It's easy to renew online, even from your phone! You just need to have internet access. When you log in to the site and go to your account page, you will be prompted when it's your time to renew. Did you know you can lock in your rate for four years? No one else offers a convenience and cost savings like that!
View Service Tracking & Repair History
This feature on the new Member Services website is twofold. It shows you what service you have had in the past and also what you have on our schedule coming up. For example, do you remember how many repairs you had last year? They will all be listed under Service Tracking & History. You can also view which technicians have come to your home.
Let's say we have you on our schedule for today or even in the days ahead. Not only can you see the two hour time frame in which we are coming, you can view a picture of the technician who will show up at your door! How handy is that?
View Your Last AC Maintenance
You receive an annual AC Maintenance (we call it a clean & check) included with your Membership. If you can't remember when you scheduled it last year, you can look in the Service Tracking & History area and find out. In the above example you can see the last AC maintenance was done on 7/13/2018.
View Your Ordered Part Status
In the past, when our Members needed a technician to return with a part, they would call Customer Service if they had questions about the scheduling. But now the information is included on the Member Services site. As soon your repair is scheduled, you will be able to see the day, time and which technician is coming to install your ordered part. If you roll your mouse over the status area, a special message box will pop up with more details.
Track Your Technician
It's always nice to know who is coming. It's also nice to know when they are coming to your home isn't it? The tracking area of the Member Services website will show you this exact information. We hope you will find it very reassuring to see a picture of your technician. You'll know who is coming before he gets there. No worries, that way.
Service Agreement Details
Sometimes you may just want to review your equipment coverage. Or you may want to read the terms of your Service Agreement. Instead of searching your home for your Service Agreement you can click the View Your Agreement button and read your Service Agreement terms, front and back, online. You can also print off a copy.
Coming Soon – Schedule Online
You will soon be able to login to Member Services and choose the perfect day and 2 hour time frame for your needed repair or clean and check. It is going to be so easy and convenient to schedule your needed service. We expect this will be the number one reason our Members will use the Member Services website. We will let you know when this feature becomes available. In the meantime, check out the new Member Services website and enjoy all of the new conveniences!