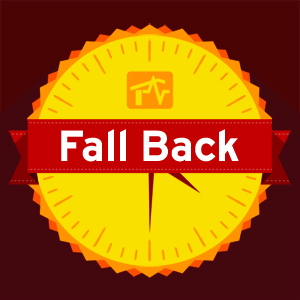 After a very fun Saturday night out on the town, I slept in this past Sunday morning – and when I say slept in, I mean WAY in. When I awoke and stumbled into the kitchen to put on some coffee, the clock on the stove told me I'd slept most of the day away – it was nearly 1:00 p.m! I treasure my beauty rest, but this was ridiculous. Surely the oven clock was broken — so naturally, I gently hit it with my fist a few times before it occurred to me that Daylight Savings Time was over and we had officially fallen back. I checked and my iPhone and our smart TV knew it, but we didn't need an oven repair, it was just behind the times.
Daylight Savings Time Saves Nothing
Oven clock misunderstandings or not, I've never been much of a fan of Daylight Savings Time. Every single year, Daylight Savings Time gives me a perpetual pout. My extensive Internet clicking recently uncovered that the concept was invented in 1895 by New Zealand entomologist George Vernon Hudson so that he could have more daylight hours to collect bugs — don't believe me? Go on, Google it for yourself.  So, all because of Bug Collector George, it's not dark until 8-ish or even later in the summer months which means it's hotter longer and our air conditioners have to work harder – not to mention higher power bills.
Home-Tech is Here for Oven Repair

But, finally, things are back to normal – if you're an early bird, it'll actually be light when you rise. If you're a night owl, darkness comes sooner. But, if you're collecting bugs, well, I'm afraid you're out of luck. On the other hand, if there are bugs to be worked out with your appliances, it doesn't matter what time it is, Home-Tech has you covered — 7 days a week, even on holidays. We're all about service – and while we may not be able to save your daylight, when it comes to appliance repair and ac repair bills, we WILL save you money!