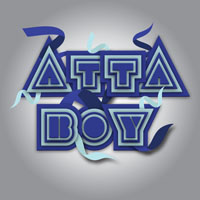 When it comes to good appliance repairs and ac repairs, Home-Tech technicians just can't be beat.  But don't just take our word for it.  Hear from our customers. We get Attaboys for our technicians day in and day out!  You can leave a review for us on our Better Business Bureau site (we have an A+ rating) or on our Google+ page.
Very Good Appliance Repairs
Steve came out to fix our cook top and he was very courteous and did a very good job.  We are very happy. Thank you very much. Good service.
I. Kaban
We Enjoy Working with Home-Tech
There was a new fan component put into our Samsung refrigerator.  It is working great now. We really enjoyed having Milton here to take care of everything. He did a great job and we also enjoy working with Home-Tech.
L. Robertson, Sarasota
Quality People Show Up 
Your men including Ryan showed up ½ hour after I called.  They were here for 45 minutes and fixed the problem.  They were neat, clean and courteous.  I can't commend you enough for the quality of people that showed up and the work that they did and for the level of service. I'm really kind of blown out that we got air now.  I thought it would be Monday morning before we did.  So I've got to tell you I'm really tickled and will do whatever I can to enforce that accommodation for your people.  I'd be happy to send you a letter. I'm really pleased. Nice job. Thank you.
B. Korea, Venice
Credit To Your Company 
We had Joe into the house. I would like to say what a pleasure he was to have in the house. He was very efficient and very polite. He got on with his job and is a credit to your company.
Mr. King, Sarasota
Valuable Asset to the Home-Tech Team
My heating system was serviced by Brian.  I would like to provide the following feedback:
Brian arrived when he said he would.
He appeared neat and orderly.
Was very courteous.
Knew exactly what was wrong with system and repaired it quickly.
In summation, my opinion is that  Brian is a very valuable asset to the Home-Tech team.
Respectfully submitted,
D. Cannon, Port Charlotte, FL