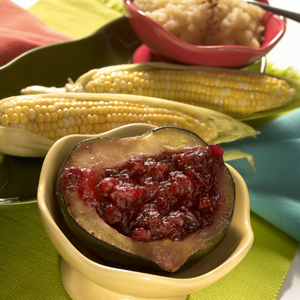 At Home-Tech, we get to know our customers – it's our pleasure. And we know that many of our Sarasota and Bradenton folks are Midwestern and Northern transplants, so you'll be happy to know that there's actually a National Corn on the Cob Day. Of course it's in June (just this past June 11th to be exact, but we think it should be celebrated all month long) because that's around the time that corn is at its sweetest and most tasty, with firm, plump kernels, and bright green husks that peel easily from the cob. If you grew up in the country, you might even remember long warm summers of running through cornfields and playing hide and seek in them.
Fresh Corn in Sarasota and Bradenton
Here in the Sarasota and Bradenton area, we're lucky to have a few great choices for awesome spots to get our hands on fresh, tasty ears of corn. The Sarasota Farmer's Market at 1420 State Street in historic downtown Sarasota is a busy place every Saturday from 7 am – 1 pm. Rain or shine, this market, run by a nonprofit, boasts a variety of popular vendors that specialize in fresh, organic corn. On Sundays from 8 am – noon, it's always nice to drive over the bridge to beautiful Siesta Key to peruse the produce at the Siesta Key Farmer's Market located in Siesta Village. All the fruits and veggies there are impressive, especially the corn on the cob. On S. Beneva Boulevard, there's the Central Sarasota Farmer's Market open every Saturday from 8 am until noon. You'll find artisan products, prepared foods, and plenty of produce – from greens to delicious corn on the cob.
Marvelous Microwave Corn on the Cob
Whether you steam it, grill it, boil it, or microwave it, Home-Tech has an appliance for however you decide to prepare your corn on the cob. In fact, one of the easiest ways to microwave corn on the cob is by putting the whole cob, while still in the husk, in the microwave for about three minutes. The husk helps lock in the flavor and will practically fall right off after cooked.
Microwaves – Home-Tech's Member Appliance Center
Stop into our showroom at 5205 Lena Boulevard in Bradenton and let us show you our wide variety of microwave ovens by such manufacturers as Thermador (built in microwave pictured), G.E., Frigidaire, Samsung, Whirlpool, Maytag and more. Between steam, convection, and nonstick interiors, microwaves have come a long way and Home-Tech features some great savings. Come on in, Sarasota and Bradenton, and let's microwave corn on the cob!